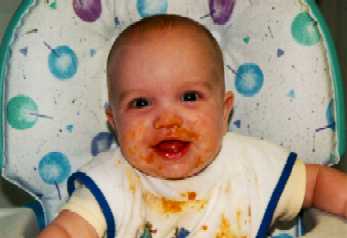 Sweet potatoes are yummy!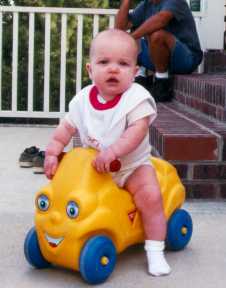 Toy-jacking from the neighborhood kids.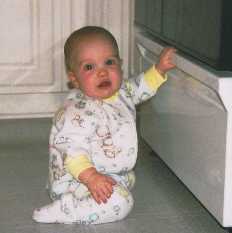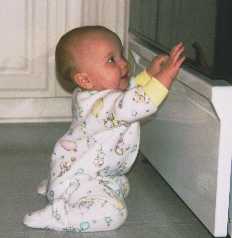 Playing in the kitchen.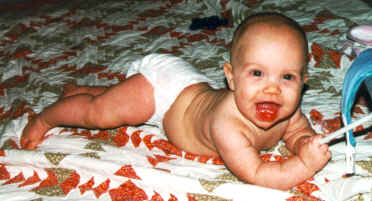 Having a ball on the floor.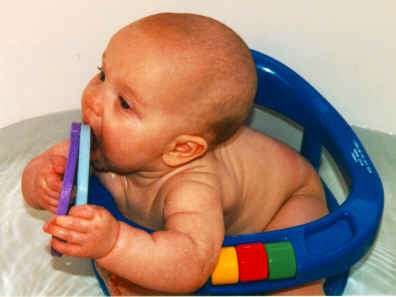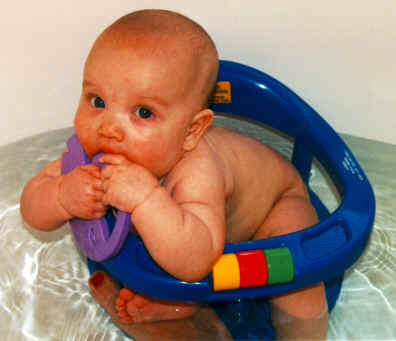 Payton's first time in the "big" bath tub.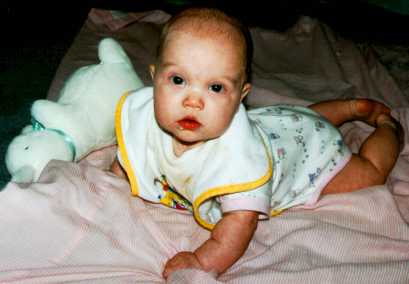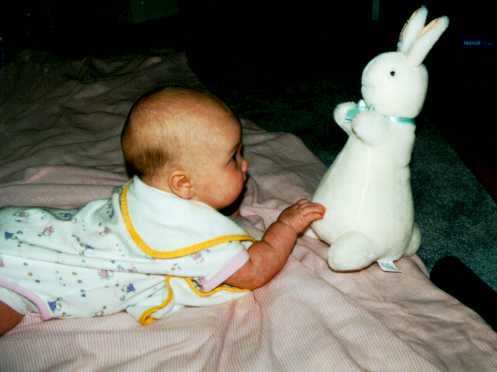 Payton loves to play with Pat the Bunny.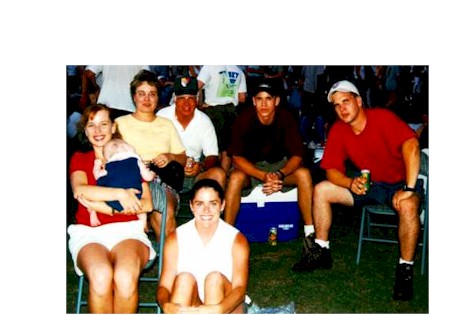 The Wilber family on July 4, 1999.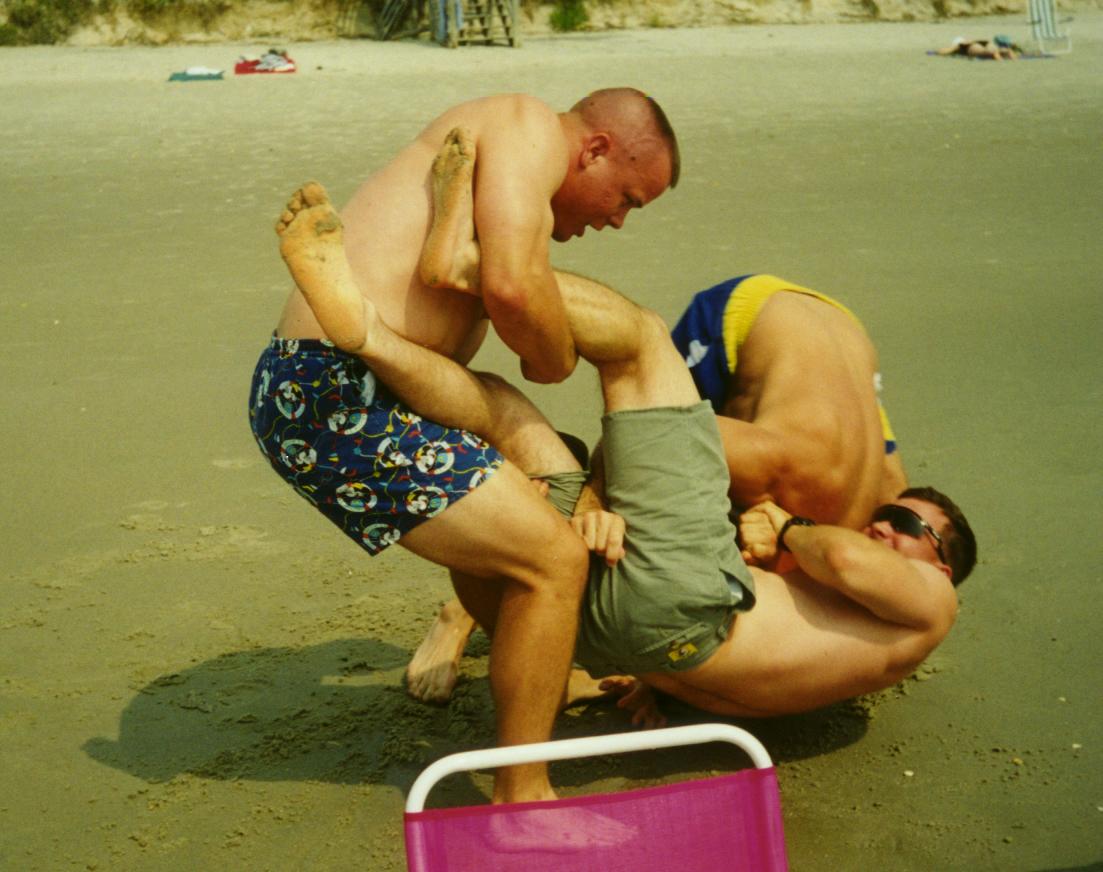 Myrtle Beach, Memorial Day Weekend 1998. David and Joe were trying to throw Brian into the ocean. Brian won, and he never went into the ocean.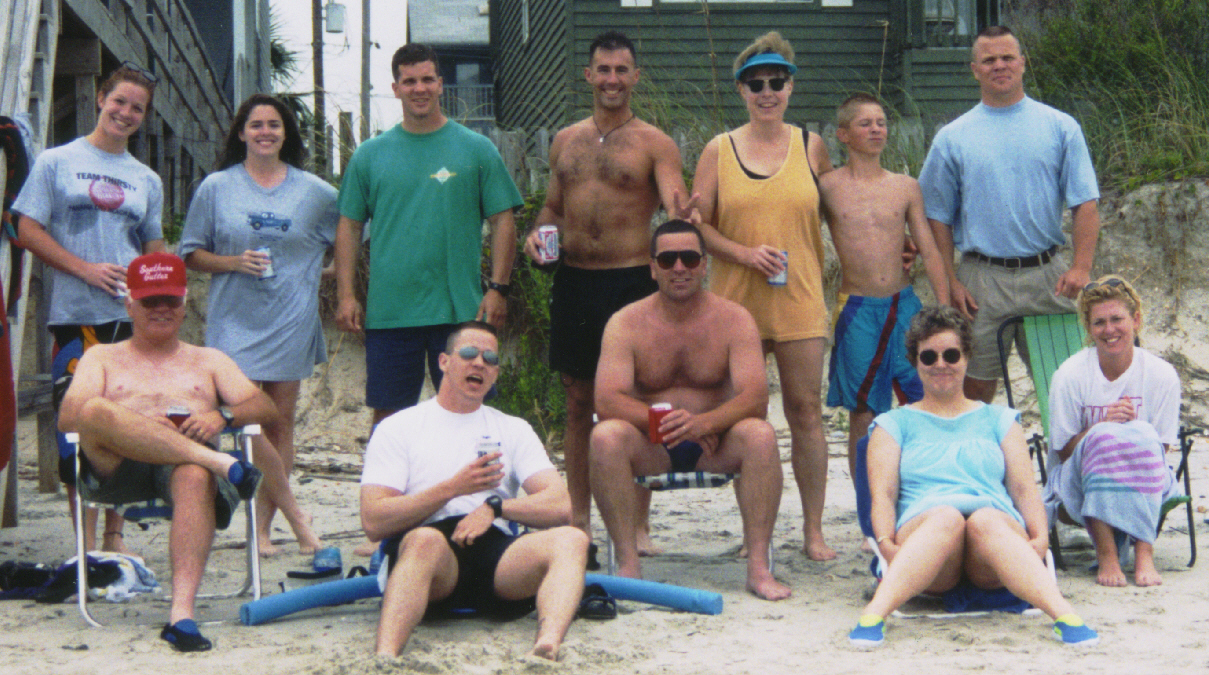 The Wilber's and the McDaniel's at the beach. Memorial Day Weekend 1998. Also pictured: Joe Cieslo (adopted family member). Not pictured: Ruth McDaniel (taking a nap) and Lisa Wilber (the photographer).

Skydiving Trip in Monroe, GA
April 5, 1998
The Holland Sister's 13,500 ft. Jump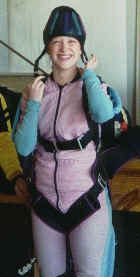 Sam and I are all suited up. Sam got the suit with the holes in it. I got the nice blue outfit. Doesn't Sam look great in her hat?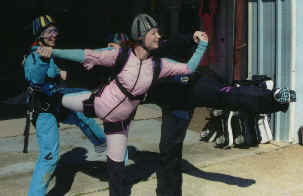 Here we are practicing for the stunt-in-the-sky. (It never happened).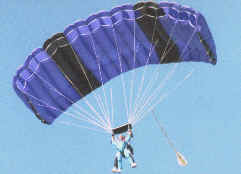 Lisa coming in for a smooth landing.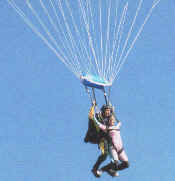 Sam and Marty had a great landing too.